Just how deep is the ocean?  It's often hard to conceptualize the ocean's depths. Check out this neat video animation created by Buzzfeed Blue.  Below are some interesting facts.
40 meters: Recreational limit for SCUBA divers
301 meters: Height of the Eiffel Tower ?
500 meters: The deepest blue whales can dive ?
1000 meters: Maximum depth sunlight reaches ☀️
1828 meters: Lowest point of the Grand Canyon
4267 meters: Average depth of the world's oceans ?
8850 meters: The height of Mount Everest ?
10898 meters: Depth James Cameron reached in 2012
10994 meters: Depth Don Walsh & Jacques Piccard reaced in 1960
11034 meters: The bottom of the Mariana Trench ?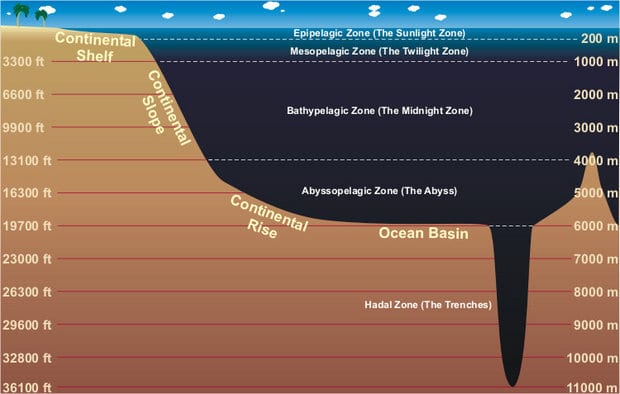 Social Share